June 25, 2022 7:30am - 5:00pm
Cost: $35.00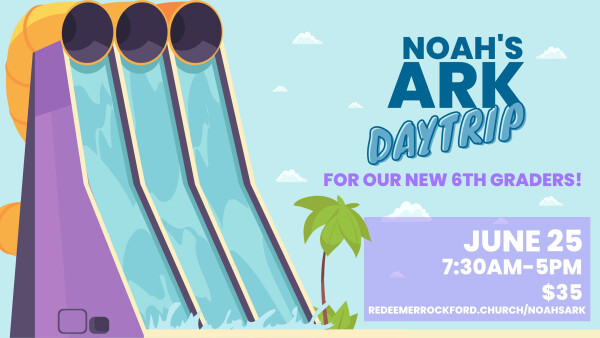 Upcoming 6th graders are invited to a day at Noah's Ark! We're going to head up to the water park to hang out, have fun, and get some sun.
Parents, you're welcome to join as well!
Cost is $35, and you can register at this link. Registration closes June 20, so don't miss out!