Friday, August 27, 2021
,
6:00 PM - 9:00 PM
Address: Redeemer Church, 5501 Windsor Rd. , Loves Park, IL US 61111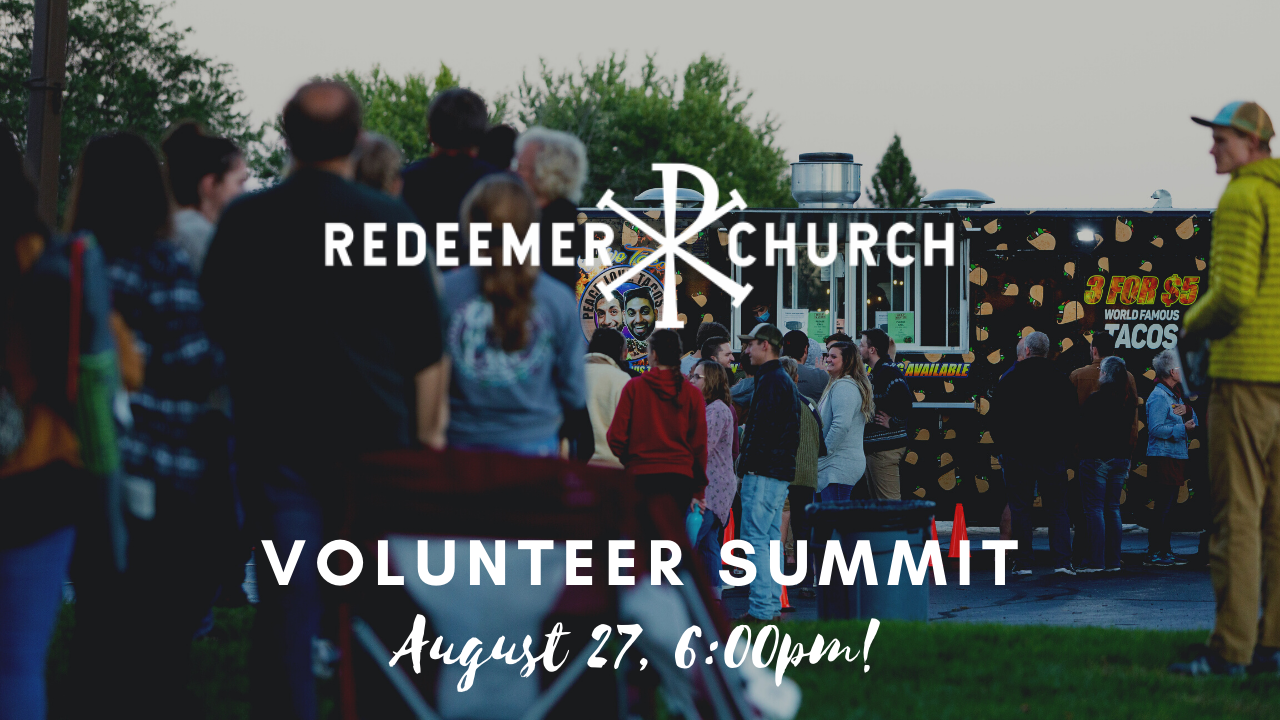 Do you serve at Redeemer in any capacity or do you desire and plan to serve? If so, we invite you to join us at Redeemer on Friday, August 27 at 6:00pm.
Our evening will be spent hearing from Pastor John about our year, and worshipping together.
Growing in Christ is a community project and we are so thankful for all you do. We hope you can come and be blessed by this evening.
Childcare will not be provided.