Tuesday, November 03, 2020
,
6:30 PM - 8:30 PM
Address: Redeemer Church, 5501 Windsor Rd. , Loves Park, IL US 61111
Cost: $50.00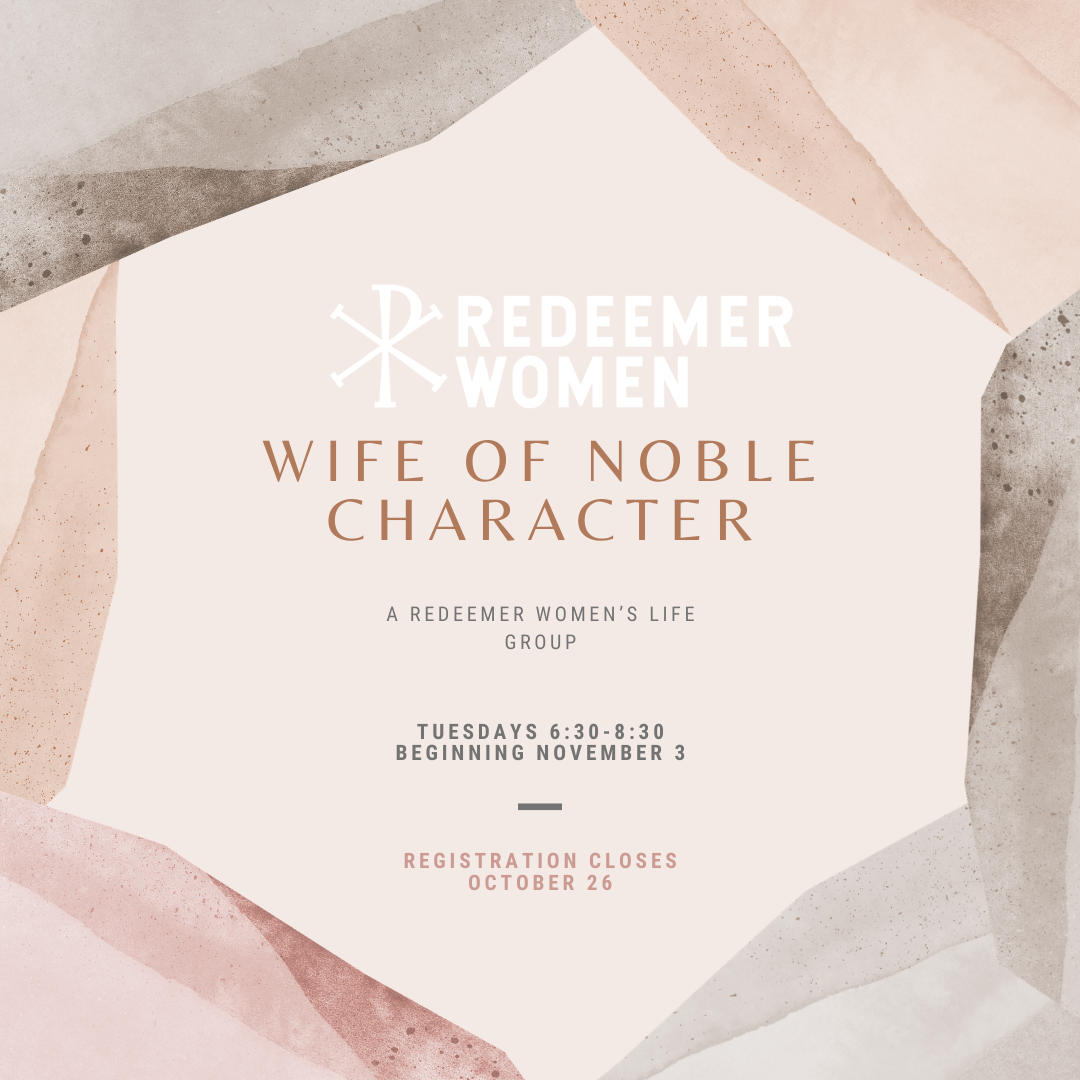 REGISTRATION IS NOW CLOSED.
Cost: $50 for the workbook and materials (scholarship assistance is available on an as-needed basis).
We will meet in smaller Life Group settings at the church, gathering as a large group periodically for fellowship or teaching.
The first meeting will take place on Tuesday, November 3, 6:30-8:30pm, at the church.
No childcare will be provided.
Please note: if you are already in a Life Group, we encourage you to join this class in addition to yours, not in place of.
"A wife of noble character who can find? She is worth far more than rubies."
Proverbs 31:10
Whether you would rate your marriage as desperately lousy or delightfully loving, with God in your life, and home, there is always room and hope for improvement. You have the same main problem that all marriages have - you chose to marry a sinner...but so did your spouse! More than one sinner under a roof makes for relational strife, especially when both sinners are expecting the other to meet their needs, make them happy at all times, and adore them every minute.
Wife of Noble Character is an in-depth, practical, application-driven Life Group study that is permeated with the foundational truth that God created and designed marriage and that His ways are perfect. God desires that we find our joy, purpose, love, and delight in Him; then from the overflow He provides, we are able to love, respect, and serve others. Unconditionally.
It is guaranteed that, if you work through this study with a humble, sincere and teachable heart that desires to obey, trust, and honor God, you and your marriage will never be the same.
Please direct any questions to Julie Haak.