Friday, September 25, 2020
,
6:00 PM - 10:00 PM
Address: Redeemer Church, 5501 Windsor Rd. , Loves Park, IL US 61111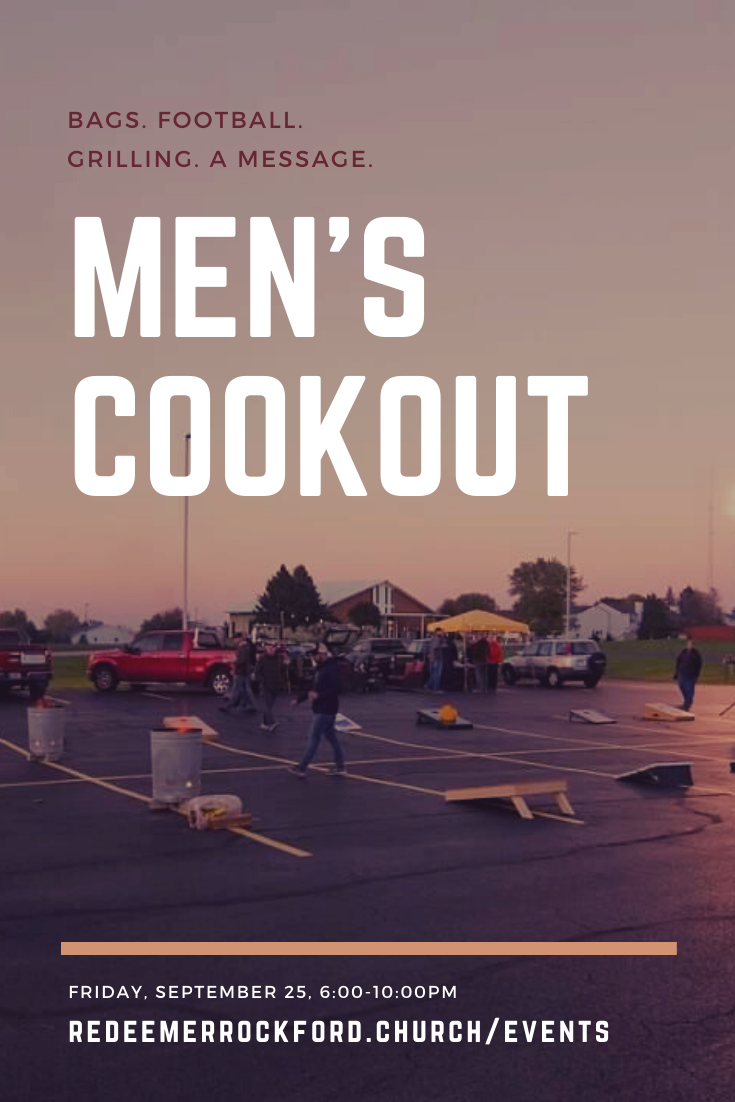 All men are invited to our Men's Cookout, September 25, 6:00-10:00pm. We'll have a bags tournament, flag football, a short message, as well as hear a testimony. There will be a prize for the best tailgate!
Find a group of guys (friends, sons, Life Group, etc.) and bring a grill and food for your group. There will be meat, buns, condiments, and drinks for sale as well.
Food and games start at 6:00pm.
Be thinking about building a team for bags and football kick/toss.
We plan to have the baseball game on (our favorite Chicago teams playing each other).
What to bring:
Lawn-chairs
A football to toss
A grill (just 1 for your group)
Grilling supplies
Meat to grill for you/your group
Optional: sides, drinks, condiments (will also be available for purchase)