Friday, May 26, 2023
,
5:30 PM - 8:30 PM
Cost: $5.00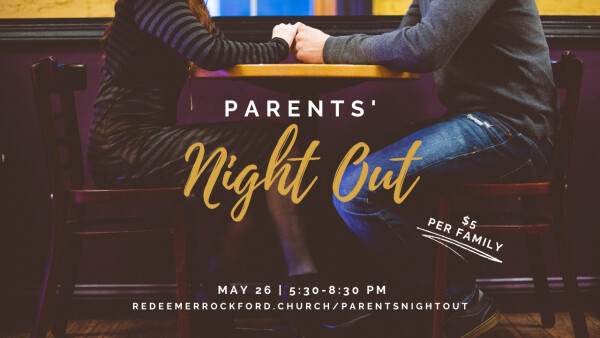 Redeemer 20s and Redeemer Kids are giving back to the incredible parents at Redeemer Church. Parents' Night Out is a night that happens several times a year, where parents are able to drop off their children, infants-5th grade, here at Redeemer for three hours, in order to head out for a date.
It only costs $5! And that $5 - that's the cost per family. So if you have one child - it's $5. If you have 10 children - it's $5.
So bring your kids over to the church and drop them off, and take a night to intentionally go on a date with your spouse.